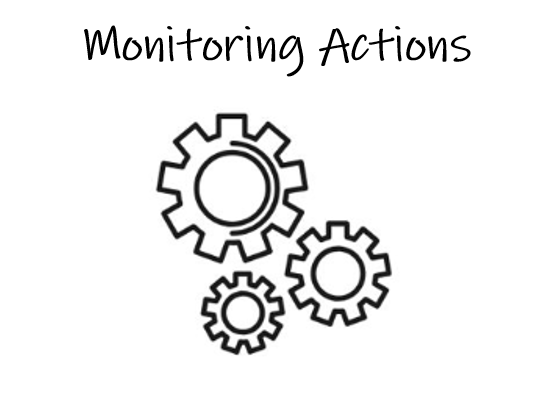 Transect installation (Action D1)
In spring 2018, the University of Évora team began the process of monitoring the impact of management actions that will be implemented in Life-Relict.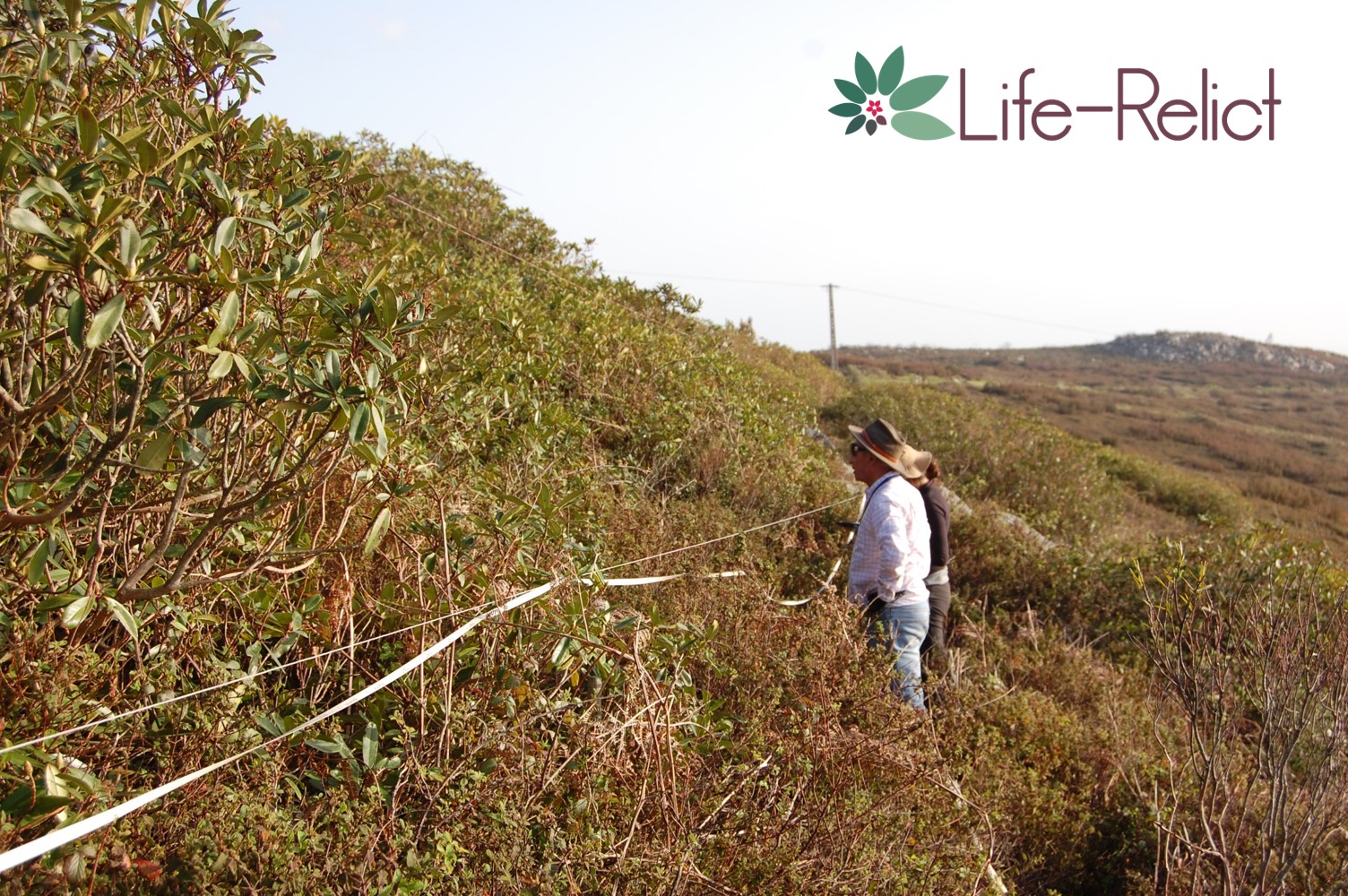 Thus, it has been installed a large set of permanent transects, where the vegetation will be analyzed. These will allow the assessment of vegetation evolution after the implementation of the planned management measures. Monitoring will be done by comparing the pre-project situation with the post-intervention situation. The transects were installed in all three LIFE areas (Estrela, Margaraça and Monchique). In total, more than 50 transects were installed and will be evaluated each year in spring and autumn.
Inventory of flora species 

(Action D1)
The University of Évora team carried out the first inventory of floristic species throughout all transects in spring 2018. The compiled species list and its occupied area is reviewed each year and will monitor the development of management measures throughout the project.
  
Soil Sampling 

(Action D1)
Soil samples were taken along transects installed at 3 different points and at different depths. This will make it possible to determine the composition and texture (soil quality) before starting field interventions. Following implementation of the planned management measures, new samples will be taken in the same transects so that a comparison can be made between samples.
In a first analysis we can observe the different color between samples and the darker ones have more organic matter than the lighter ones, therefore are the samples collected on the surface.
First socio-economic characterization of the intervention areas (Action D2)
The first socio-economic characterization of the territories covered by Life-Relict was carried out in order to better understand the relationship that local populations have with the conservation target habitat of this project. To this end, questionnaire surveys were used to gauge the degree of knowledge of the local population about a set of concepts related to Life-Relict at an early stage of the project (2018). Preliminary results have already been presented at various scientific congresses and seminars, in oral communication format and poster communication, as illustrated in the following image.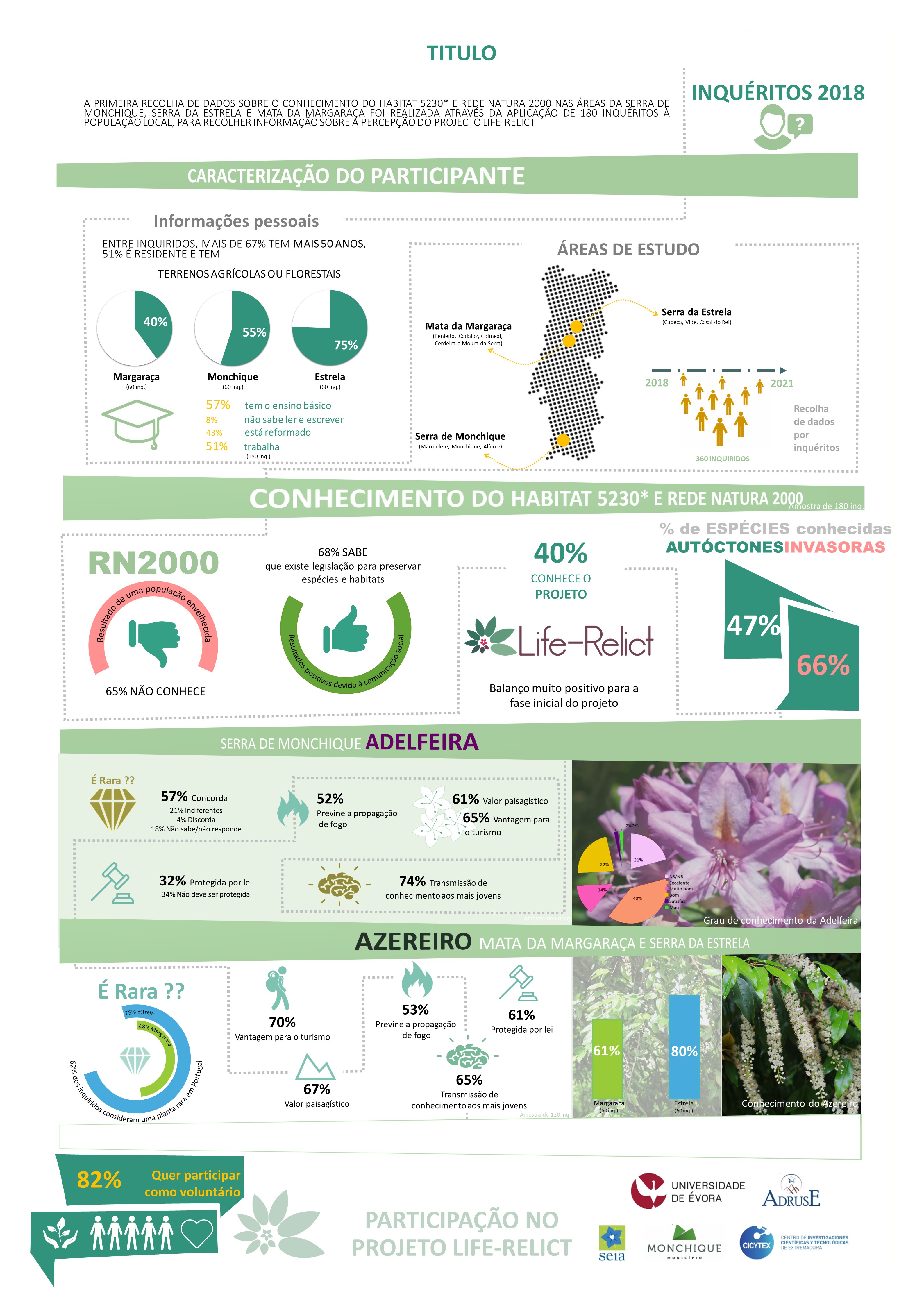 Ecosystem services assessment in the intervention areas (Action D3)
There are several ecological, sociological and economic parameters that are being monitored to calculate ecosystem services within the project intervention areas. The methodology used is helping to calculate the benefits of the ecosystem and to identify the beneficiaries, either in the current habitat situation, ie without interventions for improvement, and in an alternative situation, ie in a post-project situation where conservation status has been improved.
Much will be written about this topic soon!
Source: WWF Living Planet Report 2016