The Life-Relict Project Scientific Committee includes several national and international names that are specialists in botany, geobotany and climate change, as well as representatives of public territorial management entities that are beneficiaries associated with the project, namely:
Moreover: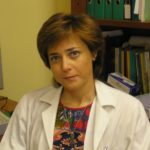 Professor at the University of León (Spain) in the Department and Environmental Management, in the area of Botany.
Coordinator of the degree in Biology at the University of Léon.
PhD in Biology, specializes in climate change and studies these impacts on plant communities.
Pedro Ivo

Senior technician at Institute for Nature Conservation and Forests, Responsible for the Nature and Biodiversity area in Portugal.
Is specialized in flora and focal point of LIFE projects in Portugal. Member of the team responsible for the National Report on the Habitats Directive.
Collaborated as a team member in the Red List of Vascular Flora of Continental Portugal.
Eusébio Cano

Full Professor of Botany at the University of Jaen (Spain), where was Director of the Department of Animal Biology, Plant Biology and Ecology. Also was Deam at the Faculty of Experimental Sciences.
He has directed about a dozen doctoral theses and founded the International Seminar "Biodiversity Management and Conservation" (2007-2018).
He has published over 200 articles and about 30 books / book chapters and has presented about 250 articles / papers in congresses.
She specializes in flora and vegetation and her research has focused on the Mediterranean region and Central America.
Jean Jacques Lazare


PhD Professor and specialist in the field of geobotany.
It belongs to the CECRV (Center d'Étude et de Conservation des Resources Végétales) where it develops scientific research work.
It has numerous publications in scientific journals and various participations in international biodiversity and conservation seminars.
Is also coordinator of scientific publications.