On March 11th, the Life-Relict project promoted an open class about Continental Laurisilva, aimed to students of the University of Évora, but open to all interested parties.

22 students from four different courses were present: Landscape Architecture, Biology, Ecology and Environment and Forest Engineering.
In this open class, which most intended to be an informal conversation, was explained the origin of Laurissilva in the European Continent and the importance of the Natura Network were discussed.

It was also explained how the Habitats Forms of the Natura Network provide relevant information for nature conservation, which can be applied in different professional areas.

One of the most important aspects of this session was the possibility of interaction between students with different backgrounds, whose exchange of knowledge made the importance of multidisciplinary cooperation very clear.
Click on the images to enlarge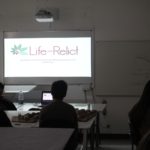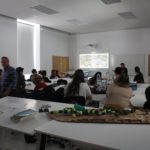 ---